Keep relevant information together.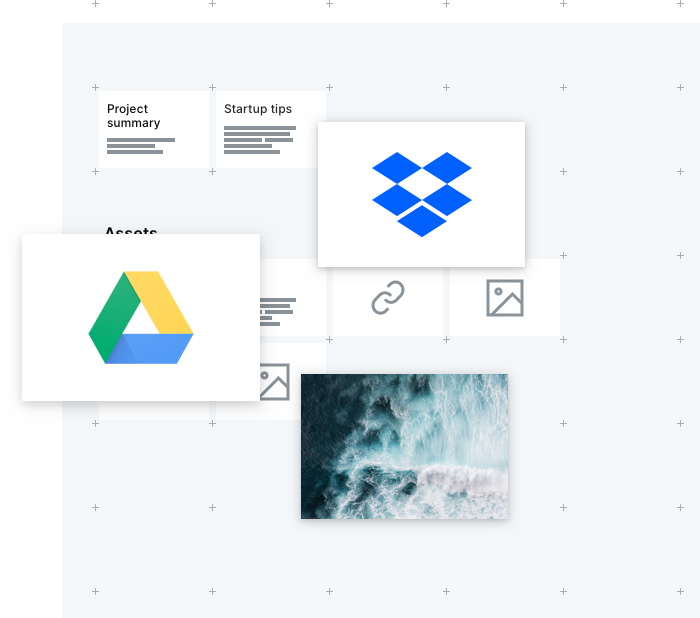 Are your project and team information spread all over the place — in Dropbox, Google Drive, Slack channels (did you say private messages)? Or worse they are just in someone's head.
Can't find that link you saved some time ago in bookmarks (or was it in the Pocket)?
See how Qjub can help you with that
Use boards to keep relevant information together. Be it grandma recipes, a super important client project or your next big thing.

Create public and private boards and share them with your team. Ensure everyone has all the necessary information. Make your team solve the problems, not looking for information.

Find what you need quickly. Search the specific board or search across all boards.

Get to your information everywhere from any device. Adding more content is easy and frictionless thanks to browser extension and integrations.

Information can be of different types. Don't let the platform limit you. Collect everything — links, text notes or files.

Split boards to sections to make the content easy to discover and to add additional context to the information.
with more improvements coming in the future…
Try Qjub now. It's free.
No card required, free tier forever.
Need more info?
Why?
I have a growth mindset and love to learn new stuff. I tend to collect a lot of information about different topics to use them later when needed. And I have been looking for a tool that would allow me to just that. Quickly and effortlessly.
But the available products didn't work very well for me. And I have tried a lot — Evernote, Toby, Feedly, Pocket, Additor — to name a few. It was either hard to save the content I wanted (like images or just a portion of text). Or the search and organization/layout didn't suit me. Or they were buggy and slow.
So I decided to solve this problem myself. First as a side project to learn and solve my problem. But later on, I decide to offer Qjub to the rest of the world as well.
How the hell should I read the name?
I know. I get this question a lot. Read it as /kjuːb/ (cube in english).
Is it free?
The app is totally free now. I eventually plan to introduce some paid plans (mainly for better work in team and collaboration), but the basic version will be always free and I will let you know in advance about pricing change.
Have more questions about Qjub? Need help?